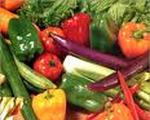 Prep: 15 min
Cook Time: 20 min
Total: 35 min
Serving: 4
Healthful Burritos are full of veggies and yogurt.
Ingredients
1 cup onion, finely chopped
1 cup green bell pepper, finely chopped
1 teaspoon vegetable oil
1 cup refried beans
2 teaspoons salt free herb seasoning
4 flour tortillas
1/2 cup mozzarella cheese, shredded
1 cup fat free plain yogurt
1 1/4 cups alfalfa sprouts
2/3 cup tomato, finely chopped
Directions
Heat oven to 350 degrees F. Cook onion and green pepper in oil over medium heat about 5 minutes; stirring frequently, until tender. Drain. Mix beans and seasonings.
Spread each tortilla with 1/4 of the bean mixture, onion and green pepper and cheese; 2 tablespoons yogurt and 1/4 cup sprouts. Roll up tortillas; secure with toothpicks. Place in a 9 by 13 inch ungreased baking pan. Bake 15 minutes or until heated through and cheese is melted. Top with remaining yogurt, sprouts and tomato.