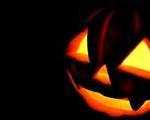 Prep: 10 min
Cook Time: 25 min
Total: 35 min
Serving: 12 Bars
Looking for a Halloween recipe? Look no further--these Halloween bars are tasty and will put a smile on your kids' faces!
Ingredients
1/2 cup butter 2 pack milk-choco chips (12 ounces)
1 can (14 oz) sweetened condensed milk
1 cup peanut butter chips
1 1/2 cups graham crackers, crumbled
2 bags (12 oz) milk chocolate chips
Directions
Preheat oven to 350 F. Place butter in the center of a rectangular baking dish and allow it to melt in the oven as it preheats.
When melted, remove pan and spread graham cracker crumbles evenly on top of the margarine. Pour in condensed milk to create top layer. Sprinkle peanut butter and chocolate chips on top of the milk. Bake for approximately 25-30 minutes until golden brown. Allow to cool completely before slicing into bars.