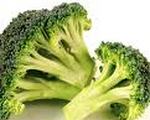 Prep: 30 min
Cook Time: 40 min
Total: 1 hr 10 min
Serving: 6-8
Green Broccoli Ring and Beets is a festive side dish perfect for the holidays
Ingredients
2 packages frozen chopped broccoli
3 eggs, beaten
1 cup milk
2 tablespoons butter
3 tablespoons flour
1/2 teaspoon salt
3/4 cup mayonaise
1 small can beets
1 tablespoon vinegar
Directions
Cook broccoli as indicated on box. Drain and mash thoroughly. Make a white sauce out of the milk, butter and flour. Add eggs, mayonnaise and mashed broccoli. Place in oiled 8 inch round mold.
Place mold in a pan of hot water. Bake until firm at 350 degrees F for 30-40 minutes.
Turn mold out and fill center with beets that have been heated with 1 tablespoon vinegar in beet juice.