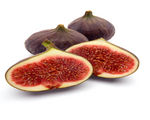 Prep: 12 min
Cook Time: –
Total: 12 min
Serving: 2
When the occasion arises for an elegant and unique midday or midafternoon nibble, this novel sandwich easily surpasses the usual fare.
Ingredients
Goat Cheese Spread
2 ounces goat cheese, softened at room temperature
1 teaspoon honey
1 teaspoon dried oregano
Black pepper to taste
For the sandwich
1 small garlic clove, halved
4 thin slices rustic sourdough bread, toasted
3 ounces prosciutto, very thinly sliced
1 large fresh fig, trimmed and thinly sliced
½ cup arugula leaves
Directions
Combine the ingredients for the goat cheese spread in a small bowl and set aside:
Vigorously rub garlic clove halves on the toasted bread.
Discard clove (or mash into goat cheese if you really like garlic).
Spread goat cheese evenly onto each of the slices of bread.
Evenly layer two pieces of bread with the prosciutto, fig, and arugula and top with each stack with remaining pieces of bread.