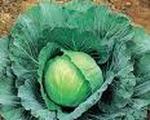 Prep: 2 hr 30 min
Cook Time: 3 hr
Total: 5 hr 30 min
Serving: 16
Glumckies are stuffed cabbages served in a savory, tomato sauce. This recipe will serve a hungry crowd.
Ingredients
1 package rice
5-6 large heads cabbage
1 large bottle ketchup
10 pounds ground beef
3 large onions, chopped
1 tub margarine
salt and pepper to taste
Directions
Boil cabbage heads until tender; then separate the leaves. Boil rice until tender.
Mix ground beef, boiled rice, onions, salt and pepper in a large bowl.
Take a cabbage leaf, use the largest, and lay flat on table. Take a small handful of beef mixture and place in the middle. Roll leaves halfway, fold in the sides and finish rolling the leaf.
In a large tall pot, stack the rolled leaves. Keep rolling until you have used up all the beef. Keep stacking completed rolls in the pot.
In a smaller pot, saute the margarine and ketchup together. Pour over the top of cabbage rolls. Cover large pot with foil. Bake in oven at 350 degrees F for 2 to 3 hours, depending on the amount in pot.