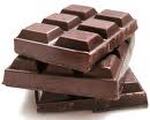 Prep: 15 min
Cook Time: 20 min
Total: 35 min
Serving: 18
German Chocolate Bars will make your family so happy they'll start to Polka!
Ingredients
1 package German chocolate cake mix
1, 14 ounce package individually wrapped caramels
2/3 cup sweetened condensed milk
3/4 cup butter, melted
1 cup semi sweet chocolate chips
1 cup walnuts, chopped
Directions
Preheat oven to 350 degrees F. Grease and flour a 9 by 13 inch baking pan.
Combine cake mix with melted butter and 1/3 cup of condensed milk. Stir well. Spread half of the cake mixture in pan and bake for 6 to 8 minutes.
Meanwhile, melt caramels with 1/3 cup condensed milk in a microwaveable bowl. Microwave on HIGH for 1 to 2 minutes.
Remove cake from oven and cover with caramels, chocolate chips and nuts. Put remaining cake mix on top. Bake for another 10 minutes. Cool and cut into bars.