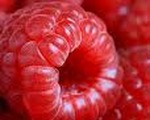 Prep: 15 min
Cook Time: 45 min
Total: 1 hr
Serving: 4
Serve Fruit Soup cold with whipped cream.
Ingredients
1 cup dried prunes
1 cup dried apricots
1 cup raisins
2 apples
1/4 lemon, thinly sliced
1/4 orange, thinly sliced
1 stick cinnamon
1/2 cup sugar
1/4 cup tapioca
1 (10 ounce) package frozen raspberries, thawed
Directions
Place dried fruits in a saucepan with water to cover. Bring to a boil. Reduce temperature; cover. Simmer gently for 30 minutes. Add next 6 ingredients.
Drain raspberries, reserving 1 cup juice. Add reserved raspberry juice. Stir gently. Simmer, uncovered over low heat, until tapioca is cooked. Add raspberries. Bring just to a boil. Do not stir to avoid breaking fruit. Chill.