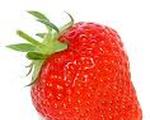 Prep: 40 min
Cook Time: 35 min
Total: 1 hr 15 min
Serving: 12
Fresh Strawberry French Toast is filled with cream cheese.
Ingredients
16 slices day old light wheat sandwich bread
1, 8 ounce package cream cheese, softened
1/3 cup, plus 1/4 cup sugar, divided
1 cup strawberry preserves, divided
7 egg whites
2 eggs
2 cups milk
1/2 teaspoon ground cinnamon
1/2 cup pecans, coarsely ground
1 quart ripe strawberries, sliced
whipped topping, optional
Directions
Lightly coat a 9 by 13 inch baking dish with cooking spray.
Arrange half the bread in a single layer in the pan, trimming to fit.
Combine cream cheese, 1/3 cup sugar, and 1/4 cup jam; beat until smooth. Spread over bread in pan. Top with remaining bread.
Combine egg whites, whole eggs and milk; mix well. Pour over bread. Cover tightly with plastic wrap and refrigerate at least 4 hours or overnight.
Remove pan from refrigerator 30 minutes before baking. Preheat oven to 375 degrees F.
Combine 1/4 cup sugar, cinnamon and pecans; sprinkle evenly over top. Cover pan with foil and bake 45 minutes. Uncover and bake 15 to 20 minutes, until puffy and golden brown on the sides. Let stand about 5 minutes before cutting.
Heat remaining strawberry jam over low heat until melted. Remove from heat and stir in strawberries. Serve berry mixture warm on the side. Garnish with whipped topping, if desired.