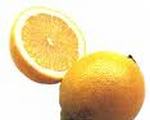 Prep: 25 min
Cook Time: 15 min
Total: 40 min
Serving: 4
French Pork Scallops are flavored with a fragrant lemon butter sauce.
Ingredients
1 whole pork tenderloin, about 1 pound
1/3 cup flour
salt and pepper
2 eggs
1/4 cup milk
2 tablespoons vegetable oil
butter
1 tablespoon lemon juice
1 lemon, sliced for garnish
Directions
Cut pork tenderloin crosswise into 1/4 inch slices. With meat mallet, pound each slice to about 1/8 inch thickness. On waxed paper, combine flour, 1/4 teaspoon salt and 1/8 teaspoon pepper. In pie plate with fork, beat eggs and milk until just blended. Dip tenderloin slices into flour mixture, then into egg mixture to coat.
In 12 inch skillet over medium heat, heat oil and 2 tablespoons butter. Add tenderloin slices, a few at a time, and cook until golden on each side. Removing pieces to a warm platter as they brown. Add butter, if needed.
Into drippings in skillet, stir lemon juice and 4 tablespoons butter; cook until butter is melted, stirring to loosen brown bits from bottom of skillet. Sprinkle tenderloin slices with salt and pepper to taste. Pour butter sauce over tenderloin slices; garnish with lemon slices.