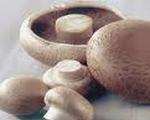 Prep: 25 min
Cook Time: 30 min
Total: 55 min
Serving: 30
Flaky Mushroom Tarlets are topped with Havarti cheese for an elegant hot appetizer.
Ingredients
1 pound fresh mushrooms, chopped fine
1 medium onion, chopped fine
1/2 cup fresh parsley, chopped fine
1/2 cup dry white wine
dash hot pepper sauce
4 sheets, 18 by 14 inch frozen phyllo dough, thawed
6 tablespoons butter, melted
4 ounces Havarti cheese, cut in 1/2 inch cubes
Directions
Preheat oven to 400 degrees F. In a large skillet, combine mushrooms, onion, parsley, wine and hot pepper sauce. Cover and cook for 5 to 7 minutes or until mushroom are tender, stirring occasionally. Uncover and cook until liquid has evaporated. Cool.
Lightly brush 1 sheet of phyllo dough with butter. Place another sheet of phyllo dough on top of first sheet. Brush with butter. Repeat with remaining dough and butter. Cut the stack into 2 1/2 inch squares. Gently press each piece into an ungreased mini muffin pan.
Place 2 teaspoons mushroom mixture in each cup. Top with cheese cube. Bake 18 minutes or until light brown. Serve warm.