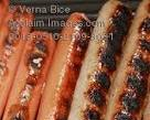 Prep: 15 min
Cook Time: 1 hr 45 min
Total: 2 hr
Serving: 6
Festival Polenta is all Italian flavor in a bowl.
Ingredients
Sauce: 1 pound Italian sausage
1 garlic clove, minced
1, 6 ounce can tomato paste
1, 8 ounce can tomato sauce
2 teaspoons sugar
3/4 cup water
Polenta: 1 cup corn meal
1 teaspoon salt
3 cups water
1/4 cup Parmesan, grated
additional Parmesan cheese
Directions
Remove casing from sausage and cook in a heavy skillet until meat begins to brown. Drain off fat. Add the remaining ingredients, bring to a boil, cover, reduce heat and simmer gently for 45 minutes, stirring occasionally.
For the polenta: Combine the cornmeal and salt with 1 cup cold water. Bring remaining 2 cups of water to a boil in the top of a double boiler over direct heat. Pour corn meal mixture into boiling water, stirring constantly. Cook until thickened, stirring frequently. Cover and place over boiling water. Cook stirring occasionally about 30 minutes.
To serve, spread half the mush on a deep platter. Cover with half the sauce, sprinkle with half the cheese. Repeat this layer. Serve immediately with additional cheese.