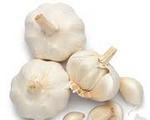 Prep: 1 hr 20 min
Cook Time: 25 min
Total: 1 hr 45 min
Serving: 4
Express Chicken Wings have an Asian flavor.
Ingredients
1 1/2 pounds chicken wings
3 tablespoons soy sauce
1 tablespoon sherry
1 tablespoon fresh ginger, minced
1 clove garlic, minced
2 tablespoons vegetable oil
1/4 cup cornstarch
2 green onions and tops, thinly sliced
1 teaspoon fresh ginger, slivered
Directions
Disjoint chicken wings; discard tips. Combine soy sauce, sherry, minced ginger and garlic in large bowl; stir in chicken. Marinate 1 hour, stirring occasionally. Remove chicken; reserve marinade.
Heat oil in large frying pan over medium heat.
Lightly coat chicken pieces with cornstarch; add to frying pan and brown slowly on all sides. Remove chicken from pan; drain off fat.
Stir 2/3 cup water and reserved marinade into same pan. Add chicken; sprinkle green onions and slivered ginger evenly over chicken. Cover and simmer 5 minutes, or until chicken is tender.