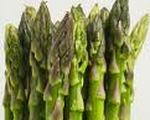 Prep: 20 min
Cook Time: 1 hr
Total: 1 hr 20 min
Serving: 4
Dilled Asparagus Vinaigrette is a perfect side dish for an Easter meal.
Ingredients
1 1/2 pounds asparagus
1 1/2 cups vegetable oil
1/2 cup fresh lemon juice
2 teaspoons salt
1/2 teaspoon white pepper
3 tablespoons shallots, minced
3 tablespoons dill weed, fresh or 1 teaspoon dill weed dry
2 tablespoons parsley, minced
2 teaspoons lemon rind, grated
1/2 teaspoon dry mustard
Directions
Cook asparagus tender-crisp. Drain thoroughly. In a jar with a tight lid, combine oil, lemon juice, mustard, and pepper. Shake well to blend.
Arrange asparagus in shallow serving dish. Mix shallots, dill, parsley and rind. While asparagus is still warm, pour a mixture of dressing and herbs over it. Cover and chill for 1 hour.