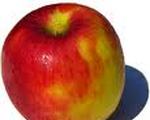 Prep: 45 min
Cook Time: 35 min
Total: 1 hr 20 min
Serving: 12
Currant Apple Spice Squares are tender and moist and filled with spicy cinnamon flavor.
Ingredients
1 1/2 cups dried currants
1 1/2 teaspoons baking soda
1 1/2 cup boiling water
2 1/4 cup flour
1 1/2 teaspoon ground cinnamon
1/4 teaspoon salt
3/4 cup applesauce
1 1/2 cup sugar
4 egg whites, slightly beaten
1 1/2 teaspoon freshly squeezed lemon juice
1 1/2 teaspoon vanilla
Directions
Preheat oven to 350 degrees F. Spray a 9 by 13 inch pan with cooking spray.
In a medium bowl, combine currants with baking soda and boiling water. Let stand 30 minutes. In a medium bowl, combine flour, cinnamon and salt.
In a large bowl, beat together applesauce, sugar, egg whites, lemon juice and vanilla with an electric mixer on medium speed until blended. Add flour mixture alternately with currant mixture, beginning and ending with flour. Mix by hand until flour mixture is combined with currant mixture.
Pour batter into prepared pan. Bake 30 to 35 minutes or until tester inserted in center comes out clean. Remove loaf from pan. Place on wire rack to cool completely. Cut into squares.