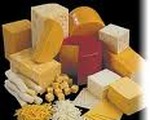 Prep: 25 min
Cook Time: 1 hr 10 min
Total: 1 hr 35 min
Serving: 6
Topped with homemade tomato sauce and Mozzarella cheese, Cubed Steak Parmigiana is a classic favorite.
Ingredients
6 beef cubed steaks
3 tablespoons flour
1/2 teaspoon salt
1/8 teaspoon pepper
10 crackers, finely crushed
1/2 teaspoon basil
grated Parmesan cheese
1 egg, beaten
3 tablespoons vegetable oil
1, 15 ounce can tomato sauce
1 tablespoon sugar
1 clove garlic, crushed
1/2 teaspoon ground oregano
4 ounces Mozzarella cheese, sliced
leaf oregano
Directions
Coat steaks in flour seasoned with salt and pepper. Combine cracker crumbs, basil and 1/3 cup Parmesan cheese in small bowl.
Mix egg with 2 tablespoons water in bowl. Coat each steak evenly with crumb mixture. Heat oil in 13 by 9 inch baking pan in 375 degree F over for 5 to 10 minutes. Place steaks in pan.
Bake uncovered for 25 to 30 minutes or until golden brown. Pour drippings.
Combine tomato sauce with sugar, garlic and ground oregano; pour over steaks. Sprinkle with 1/4 cup Parmesan cheese. Bake for 20 minutes longer.
Top with Mozzarella cheese and a sprinkle of leaf oregano. Bake for 3 to 5 minutes longer.