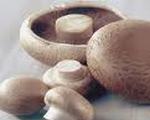 Prep: 15 min
Cook Time: 3 hr
Total: 3 hr 15 min
Serving: 8
Creamy Mushroom Veal Stew is a meal in a bowl.
Ingredients
2 1/2 pounds veal stew meat, cut in 1 1/2 inch chunks
1 carrot, diced
7 medium onions, quartered
2 teaspoons salt
3 whole cloves
1 bay leaf
1 pound small mushrooms
2 egg yolks
1/2 cup whipping cream
1 teaspoon lemon juice
chopped parsley for garnish
Directions
In large Dutch oven over medium-high heat, heat to boiling 4 cups hot water, veal, carrot, one quartered onion, salt, cloves and bay leaf; reduce heat to low and simmer for about 1 1/2 hours.
With slotted spoon, remove veal to warm platter and set aside. With a fine sieve, strain broth; add remaining onions, cover and cook 10 minutes; add mushrooms and cook for 10 more minutes or until onions are tender.
With slotted spoon, remove onions and mushrooms; set aside with veal. Over high heat, cook broth to reduce it to 1/3 volume or about 1 1/2 cups. Return meat and vegetables to broth; heat.
Meanwhile, in small bowl, mix egg yolks, cream and lemon juice; stir in about 1/2 cup hot broth; stir mixture into stew. Heat until mixture thickens slightly. Garnish with chopped parsley.