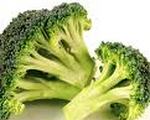 Prep: 30 min
Cook Time: 20 min
Total: 50 min
Serving: 4
Crabmeat Broccoli Casserole is a versatile dish that can be served for dinner or brunch.
Ingredients
1, 6 ounce package frozen snow crabmeat
1, 10 ounce package frozen broccoli spears
2 tablespoons margarine
2 tablespoons flour
1/2 teaspoon salt
1 cup half and half
1/4 cup green onion, sliced thin
1 tablespoon pimento, coarsely chopped
2 tablespoon almonds, slivered
Directions
Thaw crabmeat. Cut stems of broccoli into bite-sized pieces, keeping flowerets separate.
Melt margarine in small pan, stir in flour and salt. Stir in half and half; cook over moderate heat until thickened, stirring constantly.
Fold in crabmeat, onion and pimento. Arrange flowerets around edge of a shallow baking pan. Fill center with remaining broccoli pieces; spoon sauce over center. Sprinkle almonds on top.
Bake at 370 degrees F for 20 minutes or until hot and bubbly.