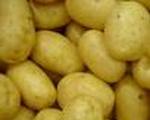 Prep: 1 hr 15 min
Cook Time: 50 hr 5 min
Total: 51 hr 20 min
Serving: 6
Country Potato Pie is filled with zucchini and Cheddar cheese.
Ingredients
2 large potatoes, shredded
1/2 potato, diced
1/2 teaspoon salt
2 tablespoons butter
2 cups Cheddar Cheese, shredded and divided
1 medium onion, diced
1 cup zucchini, sliced
1/2 cup green pepper, chopped
2 eggs
1 cup milk
2 tablespoons parsley, chopped
salt and pepper to taste
1 tablespoon paprika
1/2 tablespoon dry mustard
Directions
Using 1 tablespoon butter, grease bottom and sides of a 9 inch pie pan. Press in shredded potatoes to form crust. Sprinkle with some cheese and salt and pepper to taste.
Saute onion in remaining butter for 5 minutes. Spread on potato layer and sprinkle with some cheese. Add layer of zucchini, green pepper and diced potatoes and sprinkle on more cheese.
Beat eggs, milk, parsley, paprika, mustard and salt and pepper to taste. Carefully pour over the vegetables in crust.
Bake at 375 degrees F for 45 minutes or until crust is golden brown and a knife inserted in pie comes out clean. Let cool 10 minutes before slicing.