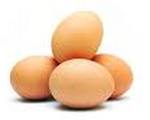 Prep: 20 min
Cook Time: 1 hr 30 min
Total: 1 hr 50 min
Serving: 10
Cinnamon Bread Pudding uses cinnamon rolls but any stale bakery breads will work great. This is a large recipe and will serve 1o lucky people
Ingredients
6 eggs
6 egg yolks
1/2 cup sugar
1/4 cup cocoa
1 1/2 quarts milk
20 stale cinnamon swirl rolls, about 2 ounces each
1/2 cup pecans, chopped
1 1/2 quarts heavy cream
1/3 cup bourbon
softened butter to grease pan
Directions
For the custard, beat together the eggs and egg yolks. Whisk in sugar and cocoa until well combined. Whisk in milk.
Cut rolls in half; place in a well buttered 9 by 13 inch baking pan. Add nuts; pour the custard over rolls and let mixture stand for 5 minutes so rolls can absorb custard.
Bake pudding uncovered at 325 degrees F for 1 hour 30 minutes. Cool to lukewarm.
Combine heavy cream and bourbon. Pour about 1/3 cup of this mixture over each serving of warm pudding.