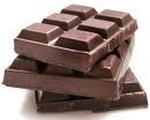 Prep: 25 min
Cook Time: 55 min
Total: 1 hr 20 min
Serving: 12
Chocolate Praline Layer Cake makes an elegant dessert perfect for any special occasion.
Ingredients
1/2 cup butter
1/4 cup whipping cream
1 cup brown sugar
3/4 cup pecans, chopped coarsely
1, 18.25 ounce package pudding included devil's food cake mix
1 1/4 cup water
1/3 cup vegetable oil
3 eggs
Topping: 1 3/4 cups whipping cream
1/4 cup powdered sugar
1/4 teaspoon vanilla
Directions
In a small heavy saucepan, combine butter, 1/4 cup whipping cream and brown sugar. Cook over low heat until butter is melted, stirring occasionally. Pour into 2 round cake pans. Sprinkle with pecans.
In a large bowl, combine cake mix, water, oil and eggs at low speed until moistened. Beat 2 minutes at highest speed. Carefully spoon batter over pecan mixture.
Bake at 325 degrees F for 35 to 45 minutes or until cake springs back when touched lightly in center. Cool 5 minutes. Remove from pans. Cool completely.
In a small bowl, beat 1 3/4 cup whipping cream until soft peaks form. Blend in powdered sugar and vanilla; beat until stiff peaks form.
To assemble cake: Place 1 layer on serving plate, praline side up. Spread with 1/2 of whipped cream. Top with second layer, praline side up; spread with remaining whipped cream. Store in refrigerator.