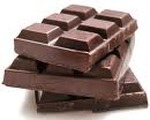 Prep: 20 hr 15 min
Cook Time: 20 min
Total: 20 hr 35 min
Serving: 8
Chocolate Mousse Cake is a cool and creamy layered dessert.
Ingredients
1 package chocolate sandwich cookies with fudge filling, finely crushed
1 cup sugar
1 (12 ounce) package semisweet chocolate chips
1 teaspoon instant coffee
4 eggs, separated
3 cups heavy cream, whipped
Directions
Press cookie crumbs over bottom and side of greased 9-inch spring form pan. Bake at 325 degrees F for 10 minutes.
Combine 1/2 cup sugar, 1/2 cup water, chocolate chips and coffee in top of double boiler. Cook until chocolate melts, stirring to blend thoroughly.
Stir a small amount of hot mixture into beaten egg yolks. Add egg yolks to hot mixture, mixing well; set aside to cool. Beat egg whites until soft peaks form. Add remaining 1/2 cup sugar gradually, beating until stiff.
Fold gently into whipped cream. Fold egg white mixture into chocolate mixture. Pour into cooled chocolate crust. Freeze covered, at least overnight. Thaw in refrigerator for 8 hours before serving.