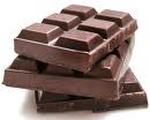 Prep: 10 min
Cook Time: 20 min
Total: 30 min
Serving: 10
Chippenstein Cookie Bars are filled with chocolate chips and nuts.
Ingredients
1 cup unsalted butter, softened
2 cups sugar
2 teaspoons vanilla
2 eggs
2 cups flour
1/2 teaspoon baking soda
1 teaspoon salt
2 cups chocolate chips
1 cup pecans, chopped
Directions
Preheat oven to 350 degrees F. Coat a 12 by 17 inch baking pan with non-stick cooking spray. In a large mixing bowl, beat the butter, sugar and vanilla for 30 seconds. Beat in the eggs until the batter is smooth.
Add 1 cup of the flour, the baking soda, and salt and beat until smooth. Beat in the remaining cup of flour. Stir in the chocolate chips and nuts.
Pour and spread the batter into the pan. Bake for 18 to 20 minutes, or until top turns light brown. Cut into squares.