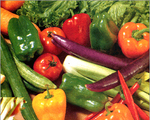 Prep: 35 min
Cook Time: 15 min
Total: 50 min
Serving: 4
Serve Chinese Beef and Tomato with a tossed green salad and white rice for a satisfying and colorful meal.
Ingredients
1 pound round steak, sliced across grain 1/8 inch thick by 2 inches long
1/3 cup soy sauce
1 teaspoon sugar
1 tablespoon cornstarch
2 large tomatoes, peeled and cut lengthwise into 8 pieces
2 green peppers, seeded and cut into strips
1 medium onion, cut into strips
1 garlic clove, minced
1 slice ginger, crushed
1/4 teaspoon five spice powder
3 tablespoons oil
Sauce: 2 teaspoons cornstarch
2 teaspoons soy sauce
1/4 cup chicken broth
Directions
Marinate steak with soy sauce, sugar and cornstarch for 30 minutes. Turn several times to coat the meat.
Prepare vegetables and seasonings. Heat wok. Add 1 tablespoon oil and stir fry onion and green pepper for 3 minutes. Set vegetables aside.
Heat remaining oil and add seasonings--garlic, ginger and five spice powder. Stir fry briefly and discard ginger.
Add meat and stir fry just until cooked. Return onions, green pepper and tomatoes to wok. Heat while tossing together. Add sauce ingredients and stir until glossy. Coat well.