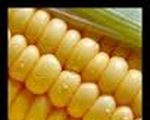 Prep: 25 min
Cook Time: 35 min
Total: 1 hr
Serving: 6
Your family will enjoy the Southwest flavor of Chicken Corn Pie.
Ingredients
Filling: 2 cups chicken breast, cooked and shredded
1, 15 ounce can black beans, drained and rinsed
1, 14 ounce can diced tomatoes, undrained
2 cups frozen corn kernels
1 1/2 teaspoon chili powder
1/4 teaspoon garlic powder
1/8 teaspoon cayenne pepper
Topping: 1 1/2 cup yellow corn meal
1, 4 ounce can green chilies, diced and drained
1 cup Cheddar cheese, shredded
1/2 cup flour
1/4 teaspoon salt
1/2 cup eggs, beaten
3/4 cup milk
2 tablespoons vegetable oil
1 tablespoon baking powder
non stick cooking spray
Garnishes: sour cream, lettuce, salsa, olives, guacamole
Directions
Coat a shallow 3 quart baking dish with cooking spray.
Combine filling ingredients in a large mixing bowl and stir gently. Pour mixture in prepared dish.
Combine corn meal, flour, baking powder and salt in a medium bowl. Add eggs, milk and oil. Stir to blend. Stir in chilies and cheese to form a batter. Drop batter by spoonful around edges of filling in baking dish.
Bake at 425 degrees F for 35 minutes or until golden brown. Serve with garnishes.