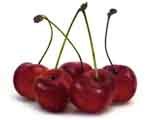 Prep: 20 min
Cook Time: 40 min
Total: 1 hr
Serving: 24 People
These easy-to-make bars are ideal for potlucks, large family gatherings or even just as an afternoon snack. Consider baking a batch to share with a friend.
Ingredients
2-1/4 cups flour
1/2 cup sugar
1-1/4 cup butter, divided
2 eggs
1 cup brown sugar
1/2 teaspoon salt
1/2 teaspoon baking powder
1 teaspoon vanilla
1/2 cup chopped walnuts
1/2 cup flaked coconut
1 4-ounce jar maraschino cherries, chopped
1 cup powdered sugar
Directions
Preheat oven to 350 degrees.
Mix together flour, sugar and butter until mixture becomes coarse; press into the bottom of a greased 9x13 baking dish.
Bake at 350 degrees for 20 minutes or until lightly browned.
Mix together eggs, sugar, salt, baking powder and vanilla.
Fold in cherries; reserve liquid.
Pour mixture over baked crust.
Bake at 350 degrees for 25 minutes.
Combine remaining butter, powdered sugar and enough liquid from cherries until mixture becomes spreadable.
Frost bars.
Sprinkle flaked coconut over top of frosting, then cut into bars or squares.