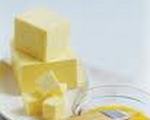 Prep: 25 min
Cook Time: 25 min
Total: 50 min
Serving: 6
Celery Root Puree makes a great side dish.
Ingredients
3 celery roots
1/4 cup heavy cream
4 tablespoons butter
salt and pepper to taste
Directions
Place 5 cups of water in a large pot fitted with a steamer and a lid. Bring to a boil.
Chop off the roots and peel off the outside layer of skin from the celery roots, being careful to remove all the brown. Cut each celery root into about 12 pieces, and place pieces in the steamer. Steam until very soft when poked with a fork, about 20 minutes.
Transfer celery root to a food processor. Add the cream and butter and puree until smooth. Add additional cream or butter to achieve desired consistency. Sprinkle with salt and pepper.