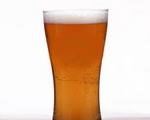 Prep: 30 min
Cook Time: 2 hr 25 min
Total: 2 hr 55 min
Serving: 10
Serve Carbonnade of Beef with a fresh green vegetable and brown rice.
Ingredients
4 cups beef broth
5 pounds lean beef, cut into chunks
2 tablespoons butter
1 1/2 cups onion, minced
salt
4 cups strong Ale
1 1/2 cups flour, seasoned with salt and pepper
2 tablespoons peanut oil
24 small shallots, peeled
freshly ground black pepper
Directions
Pour broth into saucepan and boil until reduced to 3/4 cups liquid.
Toss beef chunks in flour until coated. Shake off excess. Save flour.
Heat butter and oil in a large, heavy skillet. Add beef and brown, using a wooden spoon to stir. Remove beef and set aside. Coat onions with flour. Brown onions in skillet, add oil if needed.
Arrange half of onions in a casserole and cover with half of beef then add a layer of remaining onions. Top with remaining beef. Add shallots in a layer. Season with salt and pepper. Pour broth and beer over beef.
Place dish on rack 1 rack below center. Bake at 350 degrees F for 2 hours or until beef is tender.