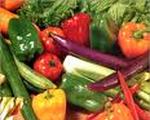 Prep: 2 hr 20 min
Cook Time: 12 min
Total: 2 hr 32 min
Serving: 4
Caesar Barbecue Kabobs are tender cubes of sirloin steak marinaded with Caesar dressing.
Ingredients
1 pound beef sirloin steak, cut 1 inch thick
1/2 cup barbecue sauce
5 tablespoons Caesar salad dressing
1 teaspoon Worcestershire sauce
3/4 teaspoon garlic powder
1 1/2 tiny new red potatoes
1 large green bell pepper, cut into 1 inch pieces
1 large onion, cut into 1 inch pieces
Directions
Trim fat from steak. Cut into 1 inch cubes. Place steak in a large resealable plastic bag in a shallow dish.
In a small bowl stir together barbecue sauce, Caesar dressing, Worcestershire sauce, garlic powder and 2 tablespoons water. Pour over steak in bag; seal bag. Refrigerate 2 to 12 hours, turning bag occasionally.
Place potatoes in a medium saucepan, cover with water and bring to boiling. Boil uncovered 5 minutes or until almost tender; drain and rinse with cold water.
Coat grill rack with nonstick cooking spray. Preheat grill to medium direct heat. Remove steak from marinade; discard marinade. On long skewers, alternatively thread bell peppers, steak, potato and onion. Grill kabobs uncovered, 12 minutes or until meat reaches desired doneness, turning kabobs several times.