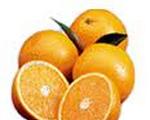 Prep: 25 min
Cook Time: 45 min
Total: 1 hr 10 min
Serving: 4
Broiled Rock Cornish Hens are served with a tangy orange sauce.
Ingredients
2, 2 pound fresh or frozen (thawed) Rock Cornish hens
1 1/4 teaspoons salt
1/4 teaspoon pepper
4 tablespoons butter
4 teaspoons lemon juice
1 tablespoon soy sauce
1/2 cup orange marmalade
Directions
Preheat broiler. Remove giblets and necks from cornish hens; rinse hens in running cold water; pat dry with paper towels. Cut each hen in half, with kitchen shears.
Sprinkle hens with salt and pepper. Place hen halves, skin side down, in broiling pan. Place 1 tablespoon butter in each cavity; pour 1 teaspoon of lemon juice over each half.
About 7 to 9 inches from heat source or at 450 degrees F, broil hen halves about 20 minutes. As soon as butter melts, move hen halves slightly to let butter run under so skin of hen will not stick to pan during broiling and brush hens with the melted butter. Turn hen halves skin-side up; broil about 15 minutes longer or until fork-tender. Brush with pan drippings, occasionally.
During last 5 minutes of broiling hens, brush with soy sauce. About 1 minute before hens are done, brush with marmalade; broil until golden.