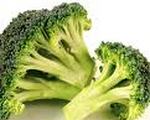 Prep: 15 min
Cook Time: 50 min
Total: 1 hr 5 min
Serving: 6
Broccoli and Parmesan Quiche will make your family rise and shine.
Ingredients
1 teaspoon olive oil
1 cup onion, chopped
1 small garlic clove, minced
2 tablespoons fresh basil leaves, chopped
1/2 teaspoon black pepper
2 cups small broccoli florets
2 tablespoons water
1 frozen pie shell, thawed
3/4 cup Parmesan cheese, grated, divided
4 egg whites
1 egg
1/2 cup milk
1 medium tomato, cut into thin slices
Directions
Preheat oven to 350 degrees F.
Heat a medium nonstick skillet over medium heat; add oil.
Add onions and cook until translucent, about 4 minutes, stirring frequently. Add garlic, basil and black pepper, cook 1 minute, stirring constantly. Remove from heat and set aside to cool slightly.
Combine broccoli and water in a microwave-safe bowl. Cover bowl and microwave on high 2 1/2 minutes, or until crisp-tender. Drain well and transfer broccoli to pie shell. Sprinkle 1/2 cup Parmesan evenly over broccoli.
Combine egg whites, whole egg and milk; whisk until well blended. Stir in onion mixture. Pour over broccoli. Arrange tomato slices in a single layer on top. Sprinkle remaining 1/4 cup cheese.
Bake 40 minutes, or until the crust is golden and a knife inserted in the center comes out clean.