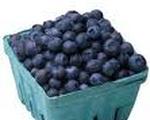 Prep: 25 min
Cook Time: 1 hr
Total: 1 hr 25 min
Serving: 8
Here is a wonderful and easy to make Blueberry Brunch Casserole filled with fresh blueberries and sweetened with creamy lemon yogurt.
Ingredients
6 egg whites
2 eggs
2 cups milk
2, 6 ounce containers nonfat lemon yogurt
1/4 cup sugar
1, 8 ounce package cream cheese, cut into 1/2 inch cubes
8 ounce day old French bread, cut into 1/2 inch cubes
2 cups fresh blueberries
1, 8 ounce container whipped topping, thawed
Directions
Whisk egg whites and eggs in a large bowl until well beaten. Add milk, yogurt and sugar; mix well. Add bread cubes and toss to coat completely. Add cream cheese and 1 cup blueberries and toss to blend.
Coat a 9 by 13 inch glass baking pan with cooking spray. Pour egg mixture into pan. Cover with plastic wrap, and refrigerate at least 1 hour or overnight.
Preheat oven to 350 degrees F.
Remove plastic wrap and bake 50 to 55 minutes, until a knife inserted in the center comes out clean. Remove from oven and let stand 15 minutes. Garnish with remaining blueberries and whipped topping.