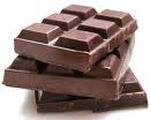 Prep: 10 min
Cook Time: 30 min
Total: 40 min
Serving: 6
Black Bottom Cupcakes are homemade and combine the great flavors of chocolate and cream cheese.
Ingredients
1 1/2 cups flour
1/4 cup cocoa
1/2 teaspoon salt
1 cup sugar
1 teaspoon baking soda
1 cup water
1 tablespoon vinegar
1/3 cup vegetable oil
1 teaspoon vanilla
1, 8 ounce package cream cheese
1 egg
1/3 cup sugar
1/8 teaspoon salt
1 cup chocolate chips
Directions
Mix together the flour, cocoa, salt, sugar and baking soda. Add water, vinegar, oil and vanilla. Mix well. Reserve.
In another smaller bowl mix cream cheese with egg, sugar and salt. Beat in chocolate chips.
Fill paper or foil lined muffin cups 1/3 full with reserved batter. Top with spoonful of cream cheese mixture. Bake at 350 degrees F for 30 minutes or until toothpick comes out clean.