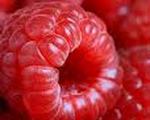 Prep: 15 min
Cook Time: 20 min
Total: 35 min
Serving: 10
Berry Bonanza Muffins are made with 3 different berries.
Ingredients
3 1/2 cups flour
1 tablespoon baking powder
1/2 teaspoon baking soda
1/2 teaspoon salt
1/4 teaspoon cinnamon
1 1/4 cups milk
2 large eggs
2 sticks unsalted butter, melted
1 cup blueberries
1 cup raspberries
1 cup strawberries, diced
1 1/2 cup sugar
Directions
Preheat oven to 375 degrees F. Place paper liners in 20 muffin cups.
Stir flour, baking powder, baking soda, salt and cinnamon together in a large bowl. Make a well in the center of the flour mixture. Add milk, eggs, and butter to the well; stir quickly just to combine. Add berries and sugar; stir quickly again just to combine.
Spoon batter into muffin cups, filling each nearly to the top. Bake until tops are golden brown and crusty, about 20 minutes.