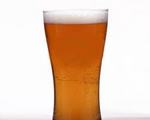 Prep: 45 min
Cook Time: 1 hr 45 min
Total: 2 hr 30 min
Serving: 4
Beef in Hearty Ale is a substantial dinner when served with baked potatoes.
Ingredients
1 pound round steak, cubed
2 carrots, peeled and sliced
1 bay leaf
2 tablespoons tomato puree
1 teaspoon dried thyme
salt to taste
1/2 cup mushrooms, washed and sliced
2 onions, chopped
3 tablespoons olive oil
2 tablespoons flour seasoned with salt and pepper
1/4 pint strong ale
freshly ground pepper
Directions
Cook vegetables in 2 tablespoons olive oil for 5 minutes. Remove from heat and place in a casserole dish.
Toss the beef cubes in flour and saute until brown over a high heat, adding remaining oil. Place meat on top of vegetables.
Pour over the tomato puree mixed with ale, seasonings and herbs. Cover and cook for 1 1/2 hours at 350 degrees F.
Remove bay leaf. Taste and adjust seasonings as desired.