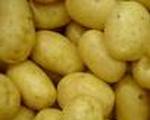 Prep: 30 min
Cook Time: 1 hr 15 min
Total: 1 hr 45 min
Serving: 6
Beef and Tater Puff is a new way to enjoy meat and potatoes.
Ingredients
3/4 pound ground beef
1/2 cup onion, chopped
1, 8 ounce can tomato sauce
3/4 teaspoon each: cinnamon, salt
1/8 teaspoon each: nutmeg, pepper
1 1/2 pounds hash brown potatoes
2 eggs, beaten
1/2 cup milk
1/3 cup Parmesan cheese, grated
3 tablespoons each: butter, flour
1/4 teaspoon salt
1 1/2 cups milk
1 egg, beaten
1/4 cup Parmesan cheese, grated
Directions
Brown beef and onion in skillet. Stir in tomato sauce, cinnamon, salt, nutmeg, and pepper; set aside. In bowl combine hash brown potatoes, 2 eggs and 1/2 cup milk; sitr in 1/3 cup Parmesan. Spread half potato mixture evenly in bottom of 8 inch square baking pan. Spoon on ground beef mixture and top with remaining potato mixture.
In saucepan melt butter; stir in flour and salt. Gradually blend in milk. heat to boiling, stirring constantly and continue to boil one minute. Add some of the hot mixture to beaten egg; then combine it with remaining milk mixture in pan. Stir in cheese. Spread hot sauce evenly over top of casserole.
Bake at 350 degrees F for 50 to 60 minutes or until top is golden brown.