Prep: –
Cook Time: –
Total: –
Serving: Makes 8 cups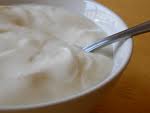 Yogurt has taken over the supermarket dairy aisle. It has made its probiotic-rich way into many products, such as smoothies, and it covers goodies like pretzels, nuts, and cereal. Basic yogurt is one of the healthiest foods you can eat, but with the dairy product's growing popularity has come a proliferation of not-so-good-for-you yogurt products, including seemingly beneficial foods bursting with added fat, sugar, high-fructose corn syrup, and other unhealthy ingredients.
Making yogurt at home is the best way to ensure you're getting all the yogurt goodness while leaving the supermarket's façade of healthy yogurts behind. Here's how to make homemade yogurt and the ever popular, creamy-thick Greek-style version.
If you like plain storebought yogurt, you'll love making your own at home. Once your yogurt has set up, you can keep it plain or stir in your favorite flavors: fresh fruit, citrus zest, preserves, agave or honey, vanilla paste, chocolate syrup, or flavored extracts.
Ingredients
1/2 gallon whole milk
4 to 5 tablespoons plain storebought yogurt without additives or stabilizers
Directions
Place milk in a large pot over medium-high heat. Place kitchen thermometer on the side of the pot, and heat milk until it reaches 185 degrees F. The milk will be steaming and just beginning to form bubbles.
Remove pot from heat and let milk cool to 115 degrees F. In small bowl, thin yogurt with a little of the warm milk, then stir it into the pot.
Divide yogurt between two quart-size mason jars. Secure their lids and quickly wrap with several kitchen towels to keep yogurt warm so it can set. You can also place wrapped jars on a heating pad, but make sure the temperature of the yogurt does not exceed 115 degrees F. Let sit undisturbed for six hours.
Place jars in the refrigerator to cool. At this point, you may eat your yogurt plain, flavored, or use it in recipes calling for plain yogurt.