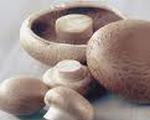 Prep: 15 min
Cook Time: 25 min
Total: 40 min
Serving: 6
Barley Casserole is a great side dish served with chicken or pork.
Ingredients
1/2 pound fresh mushrooms, sliced
5 tablespoons butter
1 large onion, chopped fine
1 cup pearl barley, cooked
salt and pepper to taste
3 cups beef or chicken broth
Directions
Heat butter in a skillet and add onion. Cook 3-4 minutes and add mushrooms. Cook another 4 minutes, stirring occasionally.
Add barley and brown lightly, mixing well with onions and mushrooms. Season to taste with salt and pepper and pour into buttered casserole. Add enough boiling broth to cover and 1/2 inch above it.
Cover tightly and bake at 350 degrees F for 25 minutes.