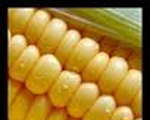 Prep: 15 min
Cook Time: 1 hr 10 min
Total: 1 hr 25 min
Serving: 8
Baked Indian Pudding is an old fashioned favorite.
Ingredients
1/2 cup corn meal
1/2 cup maple syrup
2 eggs, slightly beaten
1 teaspoon salt
3/4 teaspoon ginger
2 tablespoons butter
1 quart milk, scalded
1/4 cup light molasses
1/3 cup brown sugar
1/4 teaspoon cinnamon
1/2 cup cold milk
Directions
Combine cornmeal and hot milk in top of double boiler and cook for 20 minutes. Grease a 2 quart baking dish.
In a small bowl combine the remaining ingredients except for the cold milk. Stir in cornmeal mixture and mix well.
Pour mixture into prepared baking dish and pour cold milk on top but do not stir in. Bake uncovered for 50 minutes at 350 degrees F.