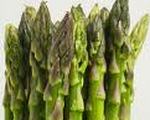 Prep: 15 min
Cook Time: 15 min
Total: 30 min
Serving: 4-6
Asparagus Sandwiches can be served as a hearty appetizer or for an elegant lunch.
Ingredients
1 can white asparagus, drained and chopped
4 ounces cream cheese, softened
juice of 1/2 lemon
2 eggs, hard boiled and chopped fine
butter for spreading, softened
1/2 cup Parmesan cheese, grated
1 loaf white bread, sliced
Directions
Mix together asparagus, cream cheese and lemon juice. Add chopped eggs to mixture.
Butter a slice of bread and sprinkle with Parmesan. Place under broiler and brown. Turn over and repeat.
Spread asparagus mixture between broiled buttered bread slices. Cut into quarters for appetizers or serve whole sandwiches for lunch.