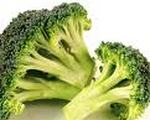 Prep: 15 min
Cook Time: 25 min
Total: 40 min
Serving: 4
Asian Vegetable Packet makes a great side dish that can be grilled or baked.
Ingredients
1 sheet heavy aluminum foil, 18 by 24 inches
2 cups broccoli florets
2 cups snow peas
1 medium onion, sliced
1 medium red bell pepper, cut in strips
2 tablespoons soy sauce
2 cloves garlic, minced
1 tablespoon sesame oil
1/2 teaspoon fresh ginger, minced
1/4 teaspoon crushed red pepper flakes
Directions
Preheat oven to 450 degrees F or preheat grill to medium high.
Center vegetables on foil. Top with soy sauce, garlic and oil. Sprinkle with ginger and red pepper flakes. Bring up sides of foil and double fold. Double fold ends to form one large foil packet, leaving for heat circulation inside packet.
Bake 25 minutes or grill 12 minutes in covered grill.