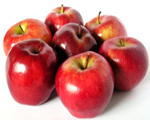 Prep: 10 min
Cook Time: 45 min
Total: 55 min
Serving: 24 People
This spiced cake is ideal for potlucks, large family gatherings or just to share with friends and family.
Ingredients
3 cups flour
1 teaspoon baking soda
1 teaspoon cinnamon
1/2 teaspoon salt
3 apples, peeled and sliced
1 cup sugar
1 cup brown sugar
1-1/4 cups vegetable oil
2 eggs
2 teaspoons vanilla
1 teaspoon nutmeg
1 cup chopped nuts
Directions
Sift flour, baking soda, cinnamon, nutmeg and salt; set aside.
Combine apple slices and white sugar.
In a separate bowl, cream brown sugar, vegetable oil, eggs and vanilla.
Fold in apple mixture.
Blend flour combination into batter.
Fold in chopped nuts.
Pour batter into a greased 9x13 baking dish.
Bake at 350 degrees for 45 minutes.