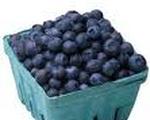 Prep: 15 min
Cook Time: 50 min
Total: 1 hr 5 min
Serving: 8
Anyberry Pie is an easy pie recipe that calls for 5 cups of fresh or frozen berries.
Ingredients
Filling: 3/4 cup sugar
2 tablespoons cornstarch
pinch of salt
5 cups berries, fresh or frozen
1 prepared pie shell, thawed slightly if frozen
Crumb Topping: 1/2 cup rolled oats
3/4 cup flour
1 cup sugar
1 teaspoon cinnamon
1/2 teaspoon ground ginger
1/2 teaspoon allspice
1 stick butter, cut into small pieces
Directions
Preheat oven to 375 degrees F. Make filling: In a large bowl mix the sugar, cornstarch and salt. Add the berries and toss gently until well mixed. Pile the filling into the prepared pie crust. Set aside.
Make crumb topping: In a medium bowl combine the oats, flour, sugar, cinnamon, ginger, allspice and butter. Using a pastry blender or fork, mash and rub the butter into the dry ingredients until it resembles coarse crumbs.
Top the berries with the crumb mixture, patting it on. Place the pie on a rimmed baking sheet, to catch drips and bake for 45 to 50 minutes, or until the crumb topping is golden brown and the berries are bubbling. Let cool completely before slicing.