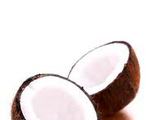 Prep: 3 hr 10 min
Cook Time: 20 min
Total: 3 hr 30 min
Serving: 8
Ambrosia Pie sounds like a dream.
Ingredients
1 baked 9 inch pie shell
4 egg yolks
1, 6 ounce can frozen juice concentrate
3/4 cup sugar
1/8 teaspoon salt
1/4 cup coconut
4 egg whites
Directions
Beat egg yolks slightly in top of double boiler, add undiluted orange juice concentrate, 1/4 cup of sugar and salt. Place over hot water and cook, stirring constantly until thickened. Remove from heat.
Beat egg whites with a dash of salt until almost stiff, then gradually add the remaining 1/2 cup of sugar, beating constantly and continuing to beat until the resulting meringue will hold in firm peaks.
Fold half the meringue into the orange mixture, then turn into pie shell. Pile remaining meringue around the edge of pie or spread on top.
Bake at 400 degrees F for 2 to 3 minutes to brown meringue. Spinkle coconut over meringue and return to the oven for 30 seconds. Chill at least 3 hours before serving.