Your baby this week
14 weeks pregnant
Style & beauty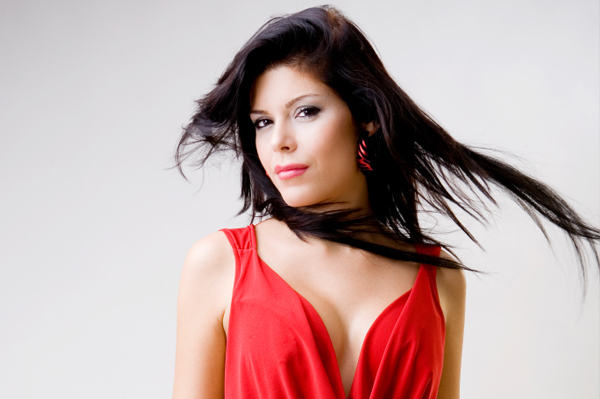 Many women believe that their long hair is their "crowning glory." It makes them feel feminine and sexy and allows them to create a variety of styles. Many new moms or moms-to-be, however, often take scissors to their hair in an attempt to make their lives easier, so they'll have more time to spend with their precious bundles.
What they don't know is that they could be making more work for themselves in the long run. Could long hair actually be easier for moms to take care of than a short 'do? The hair experts and new moms we spoke to say, "absolutely."
Find out more at PregnancyFashion.com, and check out our CelebSalon to see how the stars are wearing their hair!
---
Meet other expectant moms on the Pregnancy & Baby message boards.
---
Nuke it?
Go ahead and heat up last night's spaghetti — the typical kitchen microwave has not been shown to cause any problems to expectant moms or their developing babies.
The radiation safety experts at the Health Physics Society say, "Current models of microwave ovens for domestic use are shielded to reduce microwave radiation levels to very small levels. Leakage from operating ovens is minimal. Because of the minimal radiation levels, there have been no reports of adverse pregnancy outcomes (ie, ill effects in the newborn) as a result of microwave oven use.
Read more in Are microwave ovens safe to use during pregnancy?
---
Pregnant sex
A 1999 study conducted by researchers at Memorial University of Newfoundland found that more than half of mothers-to-be believe that making love during pregnancy poses some sort of threat to the developing baby -- this despite the fact that many health authorities consider sex during pregnancy to be safe for most couples experiencing low-risk pregnancies.
And, of course, it's not just mothers-to-be who worry that the unborn baby will somehow be adversely affected by what's happening between the sheets. According to Anne Semans and Cathy Winks, co-authors of The Mother's Guide to Sex: Enjoying Your Sexuality Through All Stages of Motherhood, many expectant fathers also share the same fear: "It's fairly common for men, in particular, to be uncomfortable with intercourse during pregnancy because of a feeling that the baby is in on the action, which can manifest as fear that the fetus might somehow be injured by the penis, or even as embarrassment that the fetus is somehow witnessing the proceedings," they write.
Read more about sex during pregnancy here.
---
Relax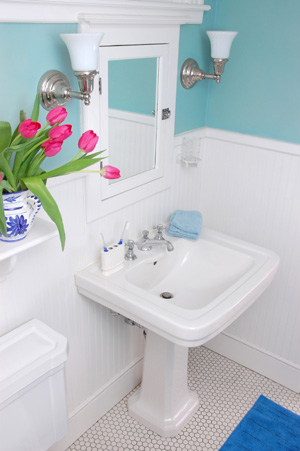 Pregnancy presents even the busiest woman with built-in comfort time, ripe opportunities to weave relaxation into your life, tune into your inner self, and give yourself tidbits of pleasure. Jennifer Louden, author of The Pregnant Woman's Comfort Book teaches you how to have wonderful, playful, centered, true-to-yourself feelings throughout pregnancy and motherhood with tips like this one:
Try taking a mini-relaxation break when you use the bathroom. Making relaxation a habit prepares you for labor, when knowing how to relax and get out of your own way can make a huge difference. When you sit down to pee, consciously relax your shoulders and jaw. Close your eyes. Inhale deeply (unless you are in a stinky bathroom) and say silently to yourself a centering word, for example, peace (or chocolate or orgasm, the choice is yours). Then exhale through your mouth. Repeat until you are ready to vacate your throne.
Get more ideas for how to nurture yourself during pregnancy here.
Sign-in
Already a member? Sign-in to access your profile and learn about the changes your baby is going through today!
Sign-in to your account »
---
Sign-up
Create your own personalized pregnancy calendar. Get day-by-day updates about your baby's progress, store notes, log doctors appointments and more.
Sign-up now »
---