Your baby this week
13 weeks pregnant
Your baby now
Your baby's face is starting to look more recognizably human, as its eyes are moving closer together, the ears are moving into position on the sides of the head, and its neck is elongating so the chin no longer rests on its chest. The genitals have also developed enough so that whether or not it's a boy or a girl may be determined fairly accurately via ultrasound.
---
Chilling out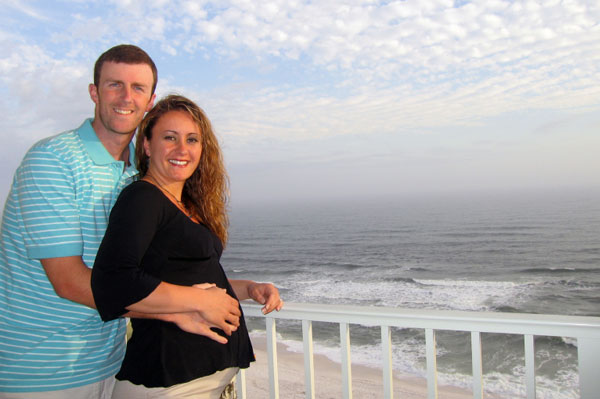 Looking for ways to relax more and reduce the amount of stress that you may be experiencing? Have you found yourself feeling more stressed-out since becoming pregnant? Those little annoyances seem like huge ordeals now? Things that never would have bothered you before now feel like fingernails screeching across a chalkboard? You are not alone.
Studies rank pregnancy as the twelfth most stressful life event, following other such traumatic events as the death of a spouse (#1), divorce (#2), and the loss of a job (#8). Of course, if you add these other events to pregnancy, the stress level just multiplies.
Even though it's normal to be more stressed-out during this time, that doesn't mean that it's healthy. Research shows that your stress, like a drug, can cross the placenta and affect your child's health. From low birth weight to gastric disorders (like colic) to reading and behavioral problems later on life, stress can cause a number of difficulties for your child. It has also been implicated as a contributing factor in preterm labor.
Stress is nothing to mess with! For tips on how to deal with it, click right here.
---
Booking it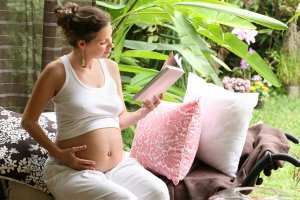 Pregnant, soon-to-be moms have a wealth of information and resources available to them to learn about their pregnancy, and what to expect soon after, from the internet and magazines, to television and conversations with their doctors and friends. A random search for 'books about pregnancy' will deliver thousands of results. So how do you know which one is right for you?
From RealMomsGuide.com, here's a look at their 5 best books for pregnant women -- chosen for their information, reliability and practicality!
---
Advice & support
From the P&B message boards: "I'm just really down in the dumps today. My 1 year old is really sick, she's been up for 2 nights puking everywhere and major runs. I'm tired, and she's really clingy during the day. I can't put her down to sweep or cook or even read a book with my other kids. I feel so bad for her being so sick and I feel bad for me too... Just pregnancy hormones, I guess. I just feel down. I feel like I need a big cry. And some hugs. So if there's any hugs going for free, I'd gladly accept them." - Niecey
---
Notable & quotable
Making the decision to have a child -- it's momentous. It is to decide forever to have your heart go walking around outside your body.
- Elizabeth Stone
Sign-in
Already a member? Sign-in to access your profile and learn about the changes your baby is going through today!
Sign-in to your account »
---
Sign-up
Create your own personalized pregnancy calendar. Get day-by-day updates about your baby's progress, store notes, log doctors appointments and more.
Sign-up now »
---