Your baby this week
2 weeks pregnant
In the know
Ovulation occurs typically two weeks before each period, not simply at mid-point in your cycle. The 280 day pregnancy is based on a 28-day cycle. (Find out more about those date calculations here.)
If you have shorter or longer menstrual cycles, let your healthcare provider know, as this might influence your due date.
---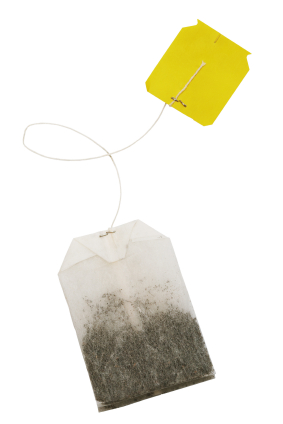 Ideas and Inspiration
Tea for Two? Could drinking a daily half cup of tea double a woman's chances of conception? Researchers at Kaiser Permanente California think so after studying 200 women for one year who were attempting to conceive. Each woman answered surveys about their intake of tea, coffee, sodas and alcohol as well as about how much they exercised and smoked.
According to the Sunday Times of London, studies have shown tea contains polyphenolic compounds, which may help to restrict chromosomal irregularities, and hypoxanthine, which is found in the ovaries and helps eggs to mature.
For more TTC tips, read on here!
---
SWEET TWEET
Follow Pregnancy & Baby on Twitter, and get updates on new articles, contests and other tips, treats and tweets. Check us out at twitter.com/pregnancybaby!
---
What should you avoid?
Few Americans can count themselves "viceless." Whether it's having a glass or two of wine with dinner, or a midday cigarette break -- or even a couple of cups of coffee to get going in the morning -- the majority of us indulge in at least one less-than-healthy pleasure. And for the most part, the effects of that occasional indulgence are of little consequence. But for couples trying to achieve pregnancy, many of these lifestyle choices can make getting pregnant much more difficult.
To learn more about what to avoid (and why) click here.
---
Support and Advice
On our Trying to Conceive message boards Jessica asks, "How do you know if you're ready to TTC? I mean, I know there's never a "perfect" time, but what would it take to have an ideal situation so you can TTC?"
Get support for your journey to pregnancy by visiting the message boards now!
---
>>> Click here to find out more about preconception planning and health!
Sign-in
Already a member? Sign-in to access your profile and learn about the changes your baby is going through today!
Sign-in to your account »
---
Sign-up
Create your own personalized pregnancy calendar. Get day-by-day updates about your baby's progress, store notes, log doctors appointments and more.
Sign-up now »
---