Your baby this week
12 weeks pregnant
In the know
By the end of this month, your uterus will be so large that it no longer fits completely in your pelvis! You may be able to feel it just above your pubic bone as it continues to grow upward to fill the pelvis and abdomen.
How does your baby grow? See the stages week by week!
---
Beautiful aromas

A lot of women become very sensitive to smells during pregnancy. Food odors are often the worst -- but homes can also play host to a variety of offensive odors.
One way to help your house to become pleasingly fragrant instead of sickeningly smelly is by lighting candles. In addition to being found at boutique shops, scented candles can be purchased inexpensively at many department and grocery stores, and they can provide a wonderful aroma for your house without becoming too strong. Just be sure to choose your fragrances carefully -- perhaps selecting 2 or 3 so you can find the one that makes you feel best!
---
A good 'sound
Millions of ultrasounds are performed each year, usually to rule out certain disorders or problems. For many parents, the ultrasound is a memorable first contact with the little one (or little ones) inside. And while the pictures are great to have, it can be hard to tell what you're looking at.
Click here to check out these ultrasound images of babies at various stages of development!
---
In real life
"My daughter was patient throughout most of the process, but didn't like when we visited the lab at the end of my checkup and they drew four vials of blood. I hate having blood drawn anytime, and it was hard to set a good example and sit quietly while they shoved the new tubes on." - Cyndi
---
Two under 2?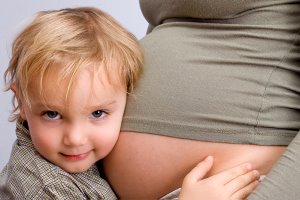 Are you having your second or later child? Having babies one right after the other can be quite the experience! Writer Margarette Burnette, whose babies were born about a year apart, shares some tips, to help moms who have one baby and one on the way through this crazy time.
"A few months after the birth of our child, my husband and I went on our first date night. Nine months later we welcomed the arrival of our second child. After a blur of diaper changes, feedings and non-stop cleaning, I have to admit that being the mom of 'two under two' is tough. However, I have also found that there are some simple ways to make life easier. For moms who have a baby at home and a baby on the way, we have 7 survival tips from healthcare experts and other mothers.
Sign-in
Already a member? Sign-in to access your profile and learn about the changes your baby is going through today!
Sign-in to your account »
---
Sign-up
Create your own personalized pregnancy calendar. Get day-by-day updates about your baby's progress, store notes, log doctors appointments and more.
Sign-up now »
---