Your baby this week
11 weeks pregnant
Have a heart?
The fetal heartbeat is usually heard with the Doppler at 10-12 weeks. There are times when the heartbeat may not be heard this early because of the fetal position or excess maternal fat, or if your due date was miscalculated. Your healthcare provider may try again on the next appointment or may check the baby's development via ultrasound.
How does your baby grow? See the stages week by week!
---
Mythbusting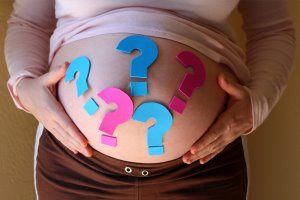 A reader asks: "A friend told me that it's possible to predict my baby's sex based on the fetal heartrate. Is this true?"
Parenting expert, Ann Douglas, answers: "The myth that you're referring to says that if your baby's heartrate is under 140 beats per minute, you're having a boy, and if it's over 140 beats per minute, you're having a girl. Although this particular myth has been kicking around for decades, there isn't much hard evidence to support it."
Read the rest of her answer here!
---
Birth stories
We think childbirth is an extraordinary experience, no matter how your newborn arrives into the world. And one of the best ways for moms-to-be to prepare for their own births is to hear from the real experts: other moms. Donyell of Wisconsin's story starts out like this:
"It was February 20, and at about 8:00 pm, I had started to get these really bad pains. At first I thought that it was something I had eaten, because I thought that my water was going to break when I went into labor. The pains were about 30 minutes apart, so I really didn't think anything of them. At about 9:30 pm, I decided to walk over to my friend's house that was across the way from where I was living (an apartment complex), and she kept telling me that I was in labor. I didn't believe her at all. I finally arrived home at about 11:00 p.m. and went to lie down because I was tired. I was almost asleep when the pains started getting closer together."
Read the rest of her story here and read read lots more birth stories here!
---
Traveling while pregnant
Whether you're planning one last fling as just the two of you, have a business trip, or are just taking a little weekend getaway, it's all a bit different now that you're pregnant.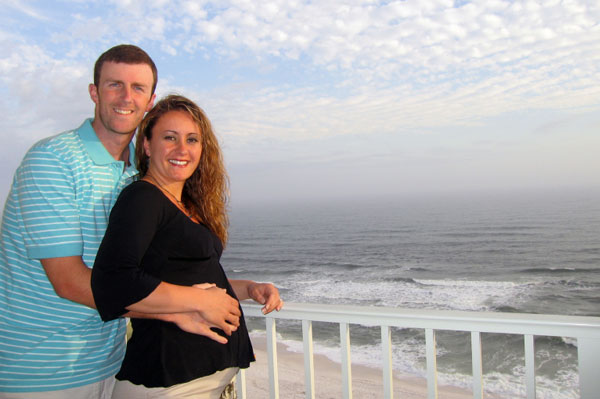 Here's one thing to keep in mind when you travel during pregnancy: The second trimester is the best time to travel. You're probably over the sick or queasy feelings of the first trimester as well as the main miscarriage risk, and not yet to the bulky third trimester and when labor is growing increasingly imminent.
Sign-in
Already a member? Sign-in to access your profile and learn about the changes your baby is going through today!
Sign-in to your account »
---
Sign-up
Create your own personalized pregnancy calendar. Get day-by-day updates about your baby's progress, store notes, log doctors appointments and more.
Sign-up now »
---