Your baby this week
11 weeks pregnant
Moving up in the world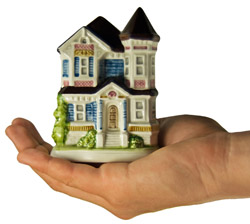 Is your apartment, condo or house just not right for you now that baby's on the way? Now's the time to make your plan to move. If you have a property to sell, the best time to put your house on the market is at the beginning of the second trimester, when most fatigue and sickness will have waned.
But don't wait too long, either! Putting your house on the market when you're eight months pregnant isn't easy.
And don't forget some smart safety rules: if someone shows up at your door after having seen the "For Sale" sign – but they're not accompanied by a real estate professional -- don't let them in. A little caution can go a long way.
---
The baby name game
From Aaliyah to Zvi, the range of name choices is dazzling. If you're a sleepless parent-to-be, it can look like a vast landscape with no roadmap. To make sure you keep your bearings, here are some basic principles for understanding names -- and finding that one perfect name that speaks to your heart.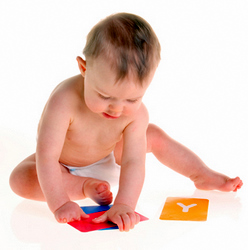 Here's a tip: Don't advertise your name choices unless you actually want input. One reader asked for her family's help and ended up giving four names to her first child. Then, to keep the peace, her subsequent children also landed four names each... one from each grandparent.
Search for baby name meanings, top trends, celeb names and lots more right here!
---
Want to talk? Meet other expectant moms on the Pregnancy & Baby message boards!
---

Just for dad
Although most attention is directed toward the mom-to-be, the nine months of pregnancy are an exciting, moving -- and, yes, occasionally stressful! -- time for the expectant father as well. Written with the needs and concerns of the dad-to-be in mind, this book includes a comprehensive glossary of terms, a resource section, up-to-date medical information, and tips for supporting your partner during pregnancy and the birth of the new baby.
Find out more about Your Pregnancy for the Father-to-Be: Everything Dads Need to Know about Pregnancy, Childbirth and Getting Ready for a New Baby here!

---
DON'T BUG OUT
If you have bugs on or around you -- whether it's ants looking for a picnic to crash or mosquitoes wanting to go all Twilight on you -- can you still whip out a can of bug spray to get rid of them? How unsafe is basic insect repellent, anyhow?
First, you have to remember that many bug bites are more than simple annoyances: Insects can carry a variety of diseases, including West Nile Virus, Lyme disease and Rocky Mountain spotted fever. On the other hand, it's also known that most pesticides are chemical poisons -- and the less exposure you have, the better.
Sign-in
Already a member? Sign-in to access your profile and learn about the changes your baby is going through today!
Sign-in to your account »
---
Sign-up
Create your own personalized pregnancy calendar. Get day-by-day updates about your baby's progress, store notes, log doctors appointments and more.
Sign-up now »
---