Your baby this week
10 weeks pregnant
Attention!
Anytime you consult with any health professional for non-prenatal care (including dentists, optometrists, opticians, dermatologists, chiropractors, physical therapists and others), be sure to remind him or her that you are pregnant.
---
In real life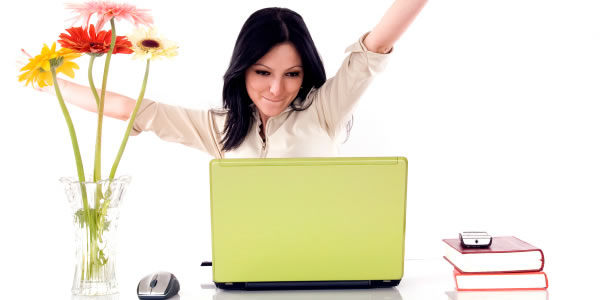 From the P&B message boards: "Last pregnancy, I was so tired I couldn't keep my eyes open -- and this time I can't seem to sleep at all! I actually had a chance to sleep in today and here it is almost 9:00 (I went to bed at 2) and I'm wide awake and on the computer. I guess this is normal for some pregnancies? " -Samantha
---
Meet other expectant moms on the Pregnancy & Baby message boards!
---
Fun stuff
Hey baby, what's your sign? This astrological calculator will tell you your baby's birth signs. Enter the day, month, and year of your baby's birth or due date, and instantly figure out the associated star sign and Chinese year. Click here to try it out!
---
Banish the blahs
"I am so tired of being pregnant!" says Jenn, 29 weeks along with her third baby, who echoes the thoughts of many women. "I'm just ready to have this baby."
The good news is that it's normal to get tired being pregnant, or be depressed about losing your former shape to a growing abdomen, swollen ankles -- or suffering something like restless legs or lower back pain from toting the extra pounds.
So what helped me? I signed up for a pregnancy yoga class, and I concentrated on being in the moment, becoming conscious of the fact that my pregnancy would be over very quickly -- and that I had a small window of opportunity to enjoy every aspect of becoming a mother. And that meant accepting the bad, depressing, blah moments just as much as the giddy, exciting, hope-filled ones.
Read on for more ways to beat the pregnancy "blahs."
---
Sweet tweet
Follow Pregnancy & Baby on Twitter, and get updates on new articles, contests and other tips, treats and tweets. Check us out at twitter.com/pregnancybaby!
Sign-in
Already a member? Sign-in to access your profile and learn about the changes your baby is going through today!
Sign-in to your account »
---
Sign-up
Create your own personalized pregnancy calendar. Get day-by-day updates about your baby's progress, store notes, log doctors appointments and more.
Sign-up now »
---